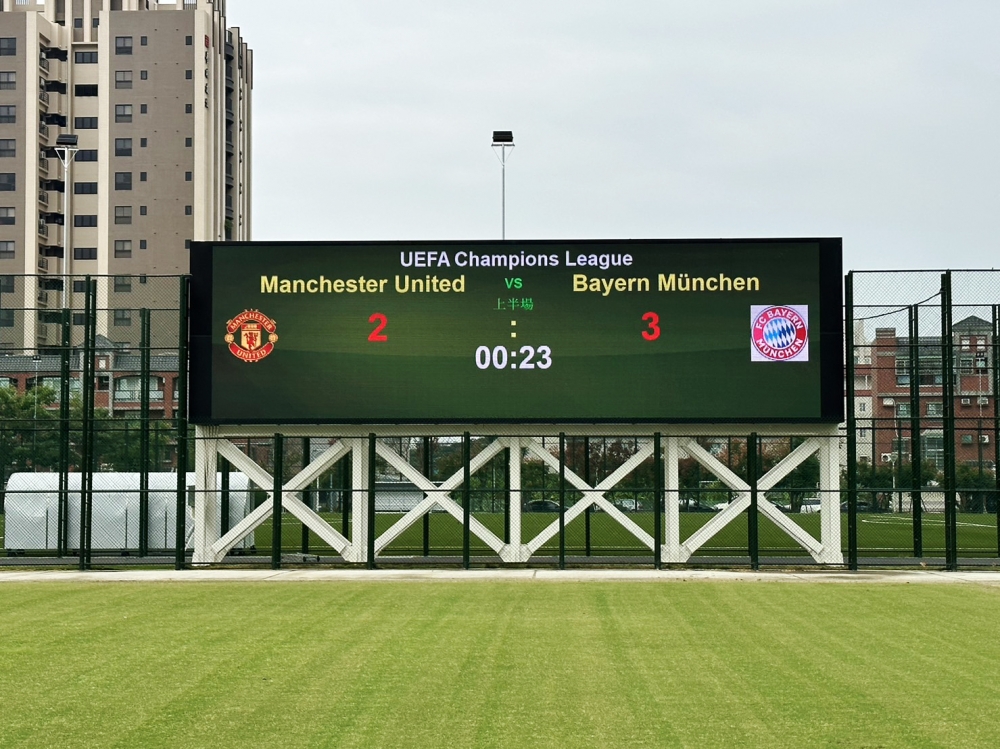 (Kaohsiung Nanzhi Wenzhong Football Stadium - P10 Outdoor LED TV Wall (with Sports Scoring System)
In addition to the athletes themselves, the most important thing for a great game is to have a well-built venue and the professional equipment to go with it. Sports scoring system is a time and score display system developed for all kinds of stadiums and sports venues. Our products can be used both indoors and outdoors, and can support dozens of sports such as baseball, basketball, soccer, track and field, etc. In addition, our products can be ordered together with our main product, LED video wall.
Case1:Football Stadium(Kaohsiung Nanzhi Wenzhong)

Case:Baseball Field(Tainan City

Baseball Field
)

Welcome to contact us for more information.You can contact the customer service from

Contact

page. You can also mail us from the information under the page(
ledjl@ledjl.com
).