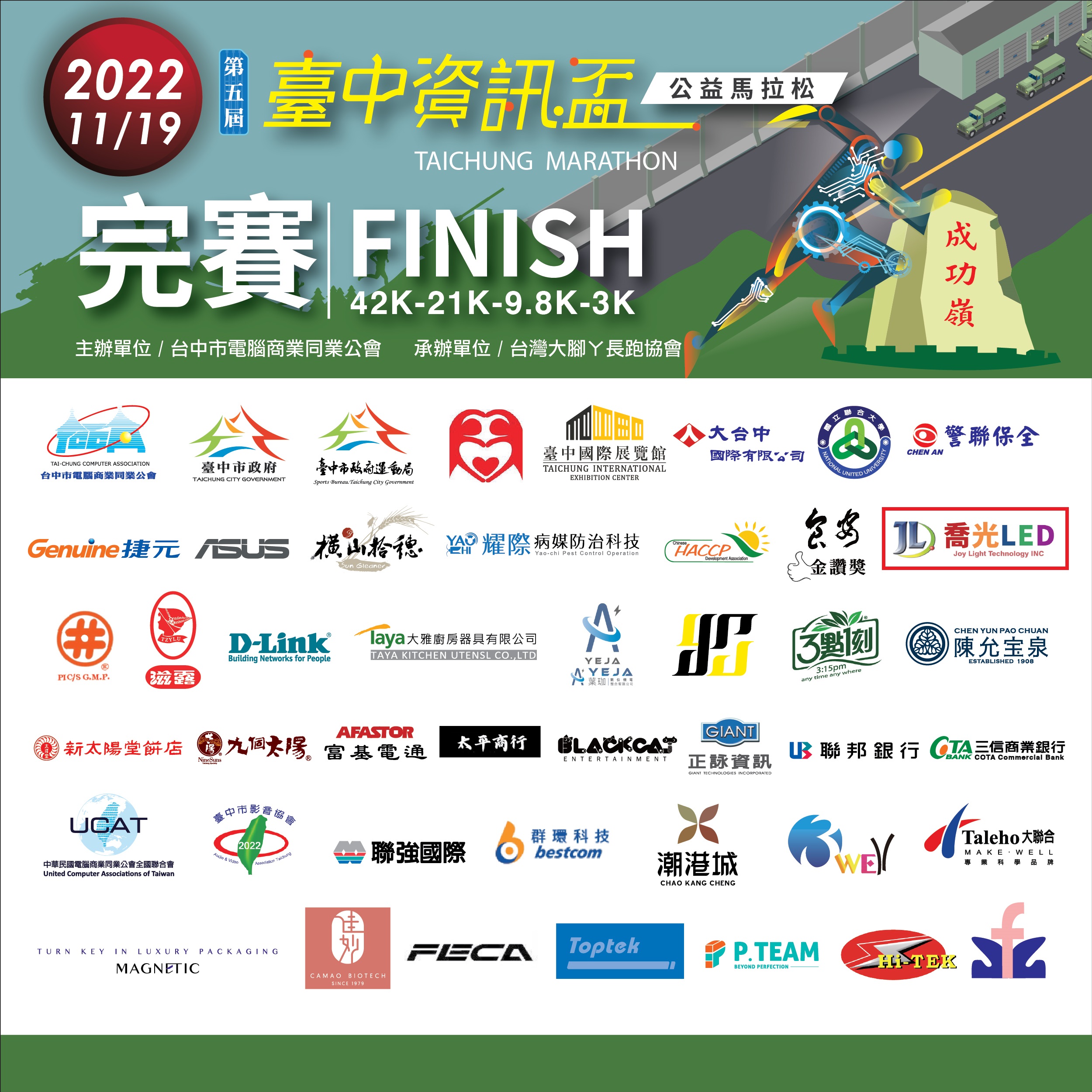 [⭐ Joy Light Technology Inc. sponsored Taichung Marathon Race !!! ⭐]
The rapid development of Taiwan's information industry is attributed to the Information Month exhibition. Nowadays, modern people usually spend too much time on their smart phone ,which affects their life and health. In order to keep everyone in good health, the Information Cup Marathon will be held on Saturday, November 19, 2022, and Joy Light Technology Inc. sponsored two LED

TV

walls for the Information Cup Marathon. The LED TV wall is ideal for displaying both promotional text and large images, providing participants and the public with excellent audio and visual quality.